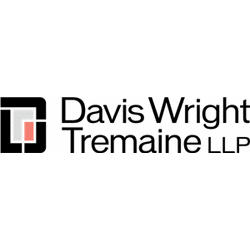 Davis Wright Tremaine
2022 Bellevue 1L Diversity Scholarship
Bellevue, WA
Thank you for applying for the Bellevue 1L Diversity Scholarship.
The 1L Diversity Scholarship is open to all first-year law students of a diverse background who have a serious interest or some related work experience in Employment law.
To apply, click the "Click Here to Apply Online" button to the right (you can add as many positions to your list as you would like to apply for). Once you have made your selections, click the "Apply" button at the top of the page and follow the instructions. Application deadline is 11:59 pm PT on January 13, 2022.
Please have the below documents ready to upload before you start your application:
* Cover letter (please indicate your connection to Bellevue and addressed to Hiroko Peraza, Senior Manager, Talent Acquisition and Inclusion)
* Resume
* Personal Statement
* Complete undergraduate transcripts (unofficial copies are acceptable)
* Writing sample, unedited by a third party (generally 5-10 pages)
* List of 3 references, one of whom is qualified to comment on your law school work
* Law school transcript (unofficial copy is acceptable)*
*If your transcript is not currently available, please submit your application without it. You will receive a follow-up email by mid-January with a link and instructions on how to submit it online.
Please note: We encourage you to upload your resume in Word format, since the system will be able to extract your information most accurately this way. On the following page, you will have the chance to edit any information about yourself and add additional documents before finally submitting your application.
Davis Wright Tremaine LLP is an AmLaw 100 law firm with eight offices nationwide. We are relentlessly committed to client service and look for candidates who share that commitment. At DWT, client service means having empathy for each clients and each lawyers work and personal pressures, business objectives, and legal needs; anticipating their needs; and having the capabilities and commitment to deliver what matters most to them.
Davis Wright Tremaine LLP embraces diversity, equity and inclusion. It brings out the best of what each individual has to offer and inspires us to build strong and lasting connections with each other, our clients, and our communities.
We are committed to creating and cultivating a diverse workforce and inclusive environment where every employee has the right to work in surroundings that are free from all forms of unlawful discrimination. It is our policy to hire, promote, transfer, terminate, and make all employment-related decisions without regard to an employees sex (including pregnancy, childbirth, breastfeeding, or related medical condition), race, color, ancestry, sexual orientation, gender, gender identity, gender expression, national origin, religious creed, age, marital status, physical or mental disability, genetic information, medical condition, military condition, military or veteran status or any other basis prohibited by applicable local, state, or federal laws.
#LI-HP1
6342baeed97dad92bca8d1455a6b859c
238168509